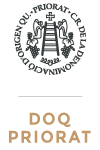 PLERET NEGRE DOLÇ
Tenacity in the discovery of a past full of contrasts…
Generic characteristics
Flavourful, dense, voluminous and very pleasant, with many nuances reminiscent of red fruit jams.
Type of soil
Llicorella (slate of the Carboniferous period).
Serving temperature
Between 6 and 8ºC.
Pairings
A flavourful, dense, voluminous and very pleasant wine with touches reminiscent of fruit jams.
It combines well with pâtés and foie and moderately savoury appetizers, Roquefort cheese in particular. Also suitable with desserts based on chocolate and fresh fruit.
Simple, raw options and moderate sweets and savouries.
Awards:
Guia Peñin 2016: 91 Points, 2013 vintage.
20th Berlin Wine Trophy: Gold Medal, 2013 vintage.
Guia Peñin 2017: 90 Points, 2013 vintage.
Guia Peñin 2018: 90 Points, 2013 vintage.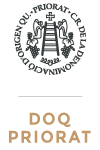 DOQ PRIORAT
Zona geográfica
Bellmunt del Priorat, Falset (parcialmente), Gratallops, el Lloar, el Molar (parcialmente), la Morera de Montsant, Poboleda, Porrera, Torroja del Priorat, la Vilella Alta y la Vilella Baixa.
Condiciones climáticas
La insolación es alta, la pluviosidad es escasa y la oscilación térmica puede llegar a los veinte grados. Estas condiciones geográficas y climáticas provocan unos rendimientos de uva muy bajos que dan al vino una personalidad muy singular.
Tipo de suelo
El rasgo característico de la denominación es el suelo de Llicorella, una piedra de tipo pizarra, gris y áspero. La geografía es abrupta, con pendientes tan pronunciadas que hay que construir terrazas para el cultivo de la vid.
Tipos de vinos
Predominan los vinos tintos, que representan el 90% de la producción. Las variedades de uva recomendadas son la Garnacha y la Cariñena. Son vinos fuertes, brillantes, persistentes y ricos en taninos.