We make an assessment and summary of the year that is about to end. And we await you in the new 2023 with new challenges and moments to share!
Climate change is a fact and those of us that live in rural environments are probably more aware of it. As we told you in the previous newsletter, 2022 has been a year marked by drought and high temperatures. We had one of the hottest summers on record, far surpassing the famous summer of 2003. The harvest was earlier and faster than in previous years; however, without affecting the quality of the grapes, which has been very good, both in regards to their health and their analytical composition.
In this sense, it has been a positive harvest and a vintage that has overcome many challenges. We continue to learn from the vineyards and with them, which in the face of the obvious drought in which we find ourselves, have shown themselves once again to be wise and able to adapt themselves to varying climate conditions, making the most of the scarce amount of water available from the precipitations, which have been isolated and irregular, to give good quality grapes with a good degree of ripening. As César Torrijos, oenologist and technical manager at BUIL & GINÉ told us at the end of the harvest, "We have a very good feeling about the quality of the wines that will come out of this vintage. We will obtain elegant wines with a lot of fruit and structure."
From the management of the winery and the brand, this year we have implemented new measures to respond both to climate warnings and to the current socio-economic situation. On the one hand, we have reduced energy consumption by 30% compared to the previous year and water consumption by 15%. At the beginning of the year, we changed the boxes we use for our wine bottles for boxes made from 100% recycled plastic. Furthermore, next year we will introduce a lighter glass bottle to help reduce our carbon footprint.
On an international scale and with the ongoing support of our collaborators and customers, we continue to work to bring our wines and our Priorat to more people. From attending trade shows such as ProWein to showrooms at our importers' facilities, and also participating in presentations in stores and restaurants. Many trips throughout the year, new bonds and consolidation of others…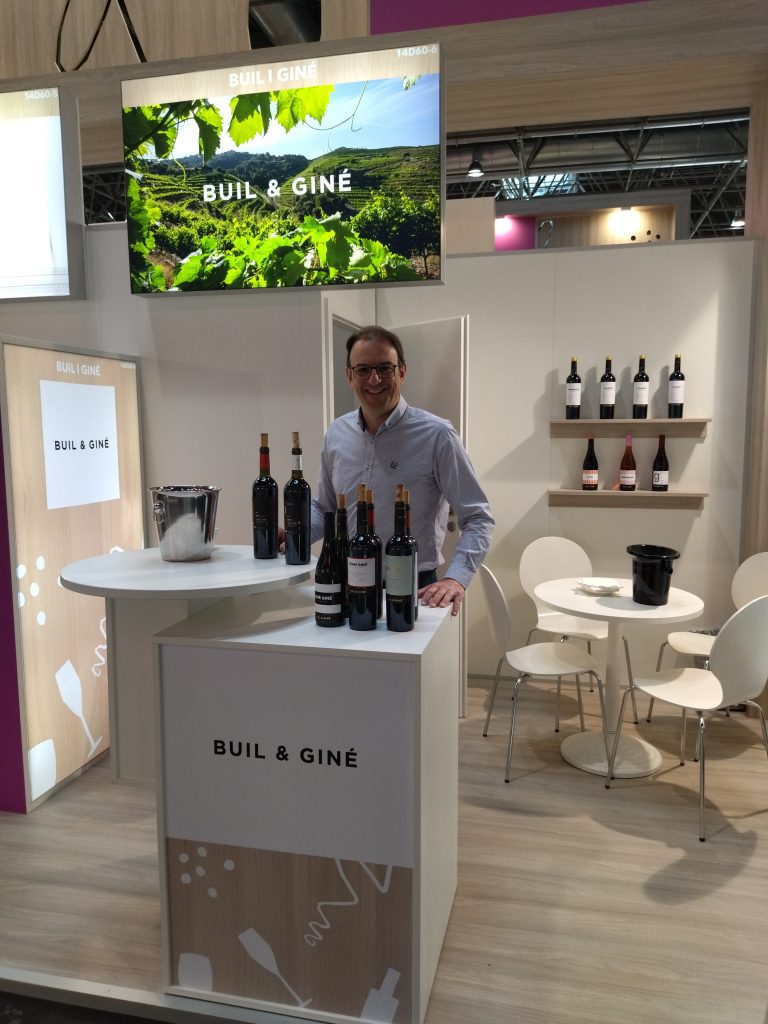 We feel grateful that our wines keep adding mentions worldwide. This awareness proves quality consistency throughout the vintages. And this is also what customers from all over the world tell us, who continue to visit us at home to enjoy a full experience with our wines, a stay in our Wine Hotel and a meal at Restaurant Amics.
Once again we continue to learn from and with our environment. Listening to it is how we can best respond to the changes and needs of the present, with goals and a vision for the future. By understanding and accompanying it, we are better able to make our Priorat known through our wines and our people. That is our motivation, our reason for being. Here's to a 2023 full of challenges and improvement. See you there!