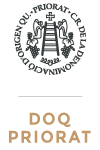 GINÉ GINÉ
The finest introduction to the essence of the Priorat.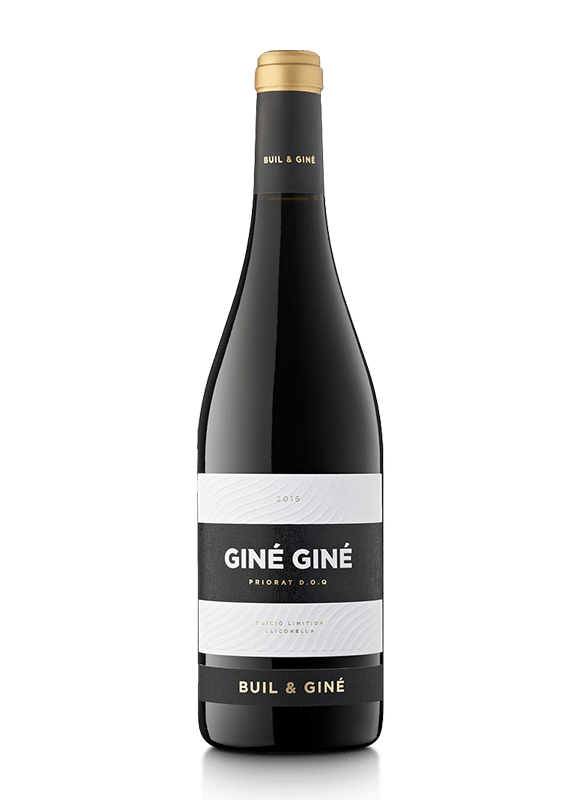 Generic characteristics
With body and structure, GINÉ GINÉ outstands for its genuineness and aromatic intensity (nose and taste), enhancing the high concentration of fruit (red berries, pomegranate, cherries) of the wine. Jammy and fresh, with an integrated acidity and ageing potential. Undertones of aromatic herbs such as eucalyptus and mint, and spices such as pepper bring out the mineral character of Priorat wines
Type of soil
"Llicorella", Slate from the carboniferous period.
Serving temperature
Between 16 and 18ºC.
Pairings
A wine that is characterised above all by its enormous versatility. It combines very well with foods with floral touches, with aromatic herbs, pepper, anise or cinnamon, balsamic touches, toast or pastries, and also with robust, meaty fish.
The most suitable cooking methods… it is difficult to make a selection… it is a wine conceived to accompany everything! But we could single out stews and casseroles, spicy dishes and risottos.
Awards
Mundus Vini 2022: "Best of Show Priorat", Gold Medal.
Wine & Spirits 2021 BEST BUY Of the Year
Wine & Spirits' Top 100 Wines of 2021: 95 points
Gilbert & Gaillard: 93 points, Gold Medal
Wine Professional Amsterdam 2020: BEST WINE OF THE YEAR
"A wine like Giné Giné benefits from blind tasting, especially if the purpose of that tasting is to find wines, regardless of price, that speak of their origin. Everything about this wine is pure Priorat: its half Grenache and half Carignan, both grown in Llicorella soils by the Giné family, long-time farmers in Gratallops with 79 acres of vines, who made this blend as their first wine in 1996. They ferment the fruit from individual parcels as whole berries in stainless steel without added yeasts, take it through malolactic in barrels, then blend and return it to stainless steel for aging. Their 2018 is black mineral juice: It tastes as if there were a gash cut in the Priorat hills and blackcurrant juice came welling out of the schist. Give it a day of air and the wine's delicacy begins to shine, layered in sunny fruit and herbs, hard to resist".

– Wine & Spirits 2021, Top 100 wineries and wines of the year.