January always marks the beginning of winter pruning and the calendar year. It's time to start preparing fairs, events, business meetings…
The resting vines seem to enter into communion with the beautiful silence of the landscape during this winter season. However, there are, nevertheless, many tasks to be done. It is time to fertilize and prune the vines. By pruning, we control the growth of the plant, shaping its branches in order to regulate the production of the grapes. To avoid possible transmission of fungi, it is important to avoid pruning in rainy, foggy and very humid days. Frost is also an enemy, since the cut branches leave the arms exposed.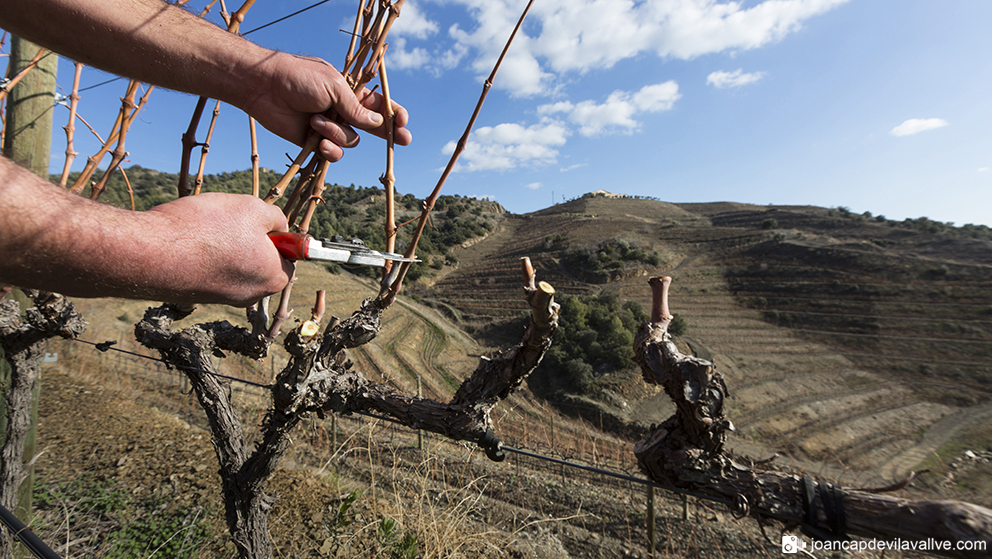 Although higher than usual, we have begun the new year with the same low temperatures with which we bid farewell to 2022 with. The same low temperatures that make us want to stay inside and enjoy good wines for aging such as our Pleret. We encourage you to enjoy it in the beginning of this year: leisurely, either in the shelter of the best company or to accompany your thoughts, the shaping of your projects and proposals for the year…
Despite leaving the Christmas festivities behind us, the locals are still eager to spend time together and outside celebrating. For them January means the "Encamisada" and February, "Sant Blai": two traditional festivities with folk roots of cultural interest. In the Encamisada, as part of the "Sant Antoni Abad" festivity, liberation from Napoleon's army is commemorated.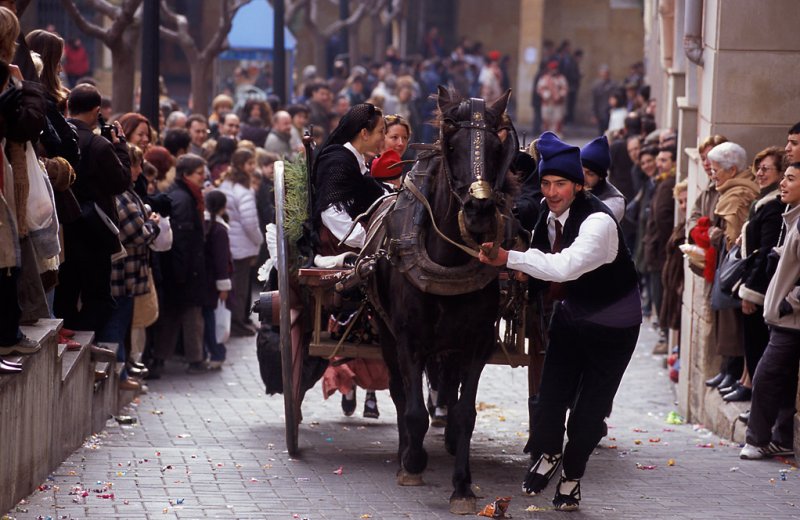 February 3rd is the celebration of "Sant Blai" in Falset. Considered a festival of cultural heritage in Catalonia, it is held outside, in front of the chapel of Saint Blai, the oldest in the town. As is tradition, there is an act of blessing the food intended to cure people and animals of sore throats, which takes place at the church of Santa Maria. A parade is also organized, where the "coca de Sant Blai" is shown around the town. This is a traditional Catalan pastry, but different because it measures nearly twenty meters long. Afterwards it is raffled off amongst the participants. Furthermore, everyone is invited to taste different traditional foods accompanied by traditional, local sweet wines as well.