Summer season calls for fresh white wines and rosés. Here our star suggestion!
GINÉ ROSAT is a rosé wine to enjoy all year, but especially in spring and summer when warm temperatures call for freshness. Think of fresh wild strawberries, blueberries and raspberries perfectly ripened -not acidic and not too sweet. Remember the aromas of these seasonal red fruits with an added delicate note of roses.. ¡And you get the pure expression of our GINÉ ROSAT!
Our Rosé offers red fruit and roses at taste: evoked intensity in a wine with a dry and fresh palate, and a rich aromatic expression. GINÉ ROSÉ is a versatile wine, suitable for a large array of food combinations and moments. Enjoy it and share it both by the glass, and with pasta and rice dishes, white meats and salads.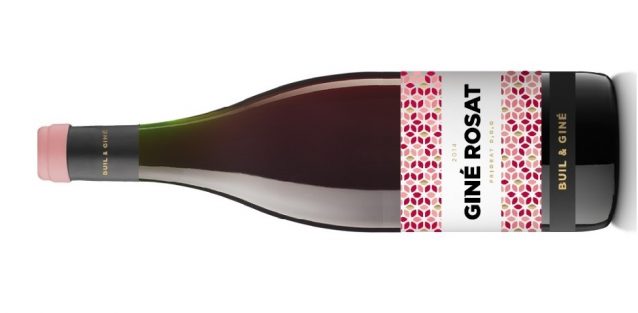 A menu to suprise your guests
Herewith our food and wine suggestion for a perfect summer meet-up! A nice meal paired with two special vintages of GINÉ ROSAT: 2017 and 2021, recently released to the market.
Prepare a varied green salad with sprouts, pine nuts and seasonal red fruits (strawberries, raspberries, currants, blackberries, figs… be creative!) and accompany it with a GINÉ ROSAT 2021. If you are open to contrasts, add an icecream scoup of fresh cheese to the salad.
Continue with some pasta (ravioli or spaghetti) with salmon, paired with GINÉ ROSAT 2017.
Finish with a cottage cheese mousse with wild strawberries (do not use the same ones you used for the salad) and Priorat Natur Strawberry Jam or figs with fresh cheese.