Next Friday April 28 and Sunday April 30 we will participate in this two exclusive wine tastings, organized as side events of the "Fira del Vi de Falset", Falset's yearly Wine Fair.
"TAST DE BLANCS": 21ST EDITION
As part of the Falset Wine Fair, we are participating in a new edition of the "Tast de Blancs", Catalan for the Tasting of Whites at the Falset Castle on Friday, April 28. The "White Tasting" is a unique event that brings together in one day all the white wines produced under the DOQ Priorat. From 7 pm. We look forward to meeting you! More information and online tickets here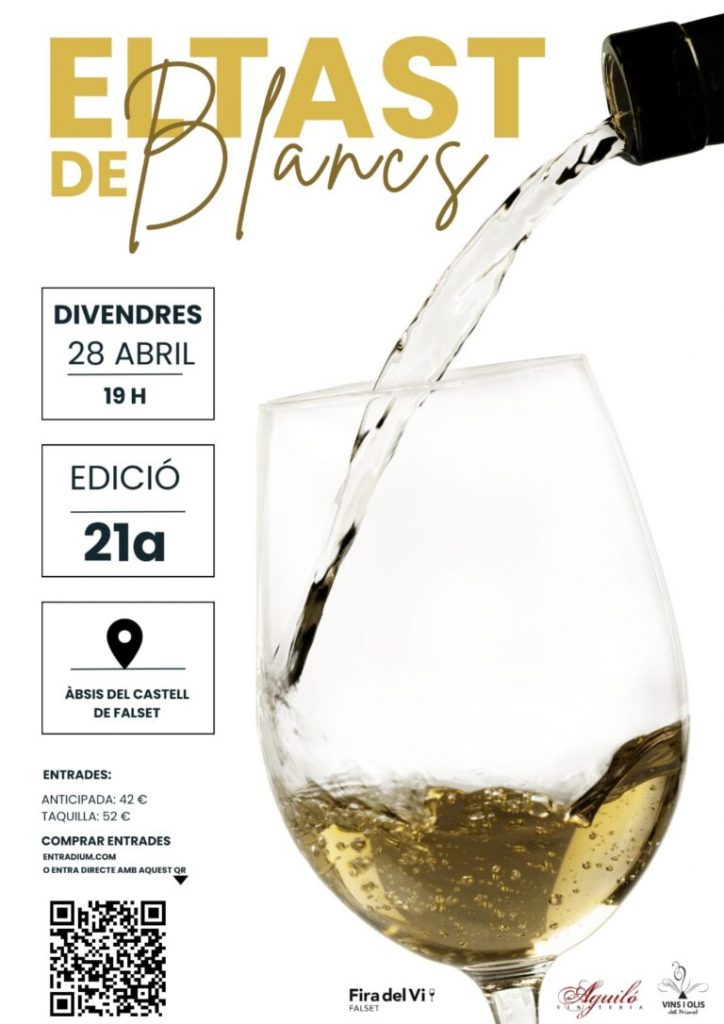 13th EDITION OF CAL COMPTE TASTING
Also as a side event to Falset's Wine Fair, we will be at the Tasting organized by Cal Compte in Torroja del Priorat on Sunday, April 30. We will present a selection of the most exclusive wines of BUIL & GINÉ: Joan Giné blanc, Pleret 2013, Col·lecció de la Família Granatxa 2017 i Col·lecció de la Família Samsó 74.
In this special event you will be able to taste the wines of the twenty-two participating wineries in the unique space of this historic house from 1801, built on ancient structures from the 16th and 17th centuries, at a time when the Priorat was experiencing a great growth and specialized in vine growing. In addition, lunch will be served, and there will be live music too.
Cal Compte, Torroja del Priorat. Sunday April 30. From 11 a.m. to 5 p.m More information and online tickets