BUIL & GINÉ receives two recognitions in the age worthy category for the "Premis Vinari dels Vins Catalans"
Pleret 2013 and Joan Giné 2015 have received awards in the "Premis Vinari dels Vins Catalans 2022", the Annual Awards on Wines of Catalunya. BUIL & GINÉ's Pleret 2013 has received a Gold Medal, "Vinari d'Or", in the category of age-worthy red wines and Joan Giné 2015 a Silver Medal, "Vinari de Plata", in the same category. The awards were unveiled last Friday, October 7th at an act celebrated in "Casal de Vilafranca" Theater in the municipality of Vilafranca del Penedès. The event coincided with the celebration of the tenth anniversary of the competition.
Pleret is a blend of Carignan and Grenache from two centenary-old vineyards, planted in 1905 and 1911 in Gratallops and Bellmunt del Priorat. Pleret is Priorat's pure essence and expression. This is a wine with a great ageing potential and of great complexity and depth. As it name in Catalan means, "slowly", Pleret is a wine to enjoy with time as it evolves in the glass to display all its layers.
This "Vinari d'Or" Award adds to other recognitions given to this vintage, an excellent one in the Priorat region. As such, Pleret 2013 has received 95 points from French Gilbert & Gaillard, a Gold Medal from Germany's Berliner Wein Trophy and 92 points of Spanish Peñín Guide 2022.
Furthermore, recently released US' International Wine Report has granted 94 outstanding points to Pleret: "A fruit forward blend of Garnacha and Carignan, offering interesting layers. Aromas of boysenberry, forest bark and green moss, raspberry, toasted fennel seed, vanilla, and menthol. On the palate we find integrated primary flavors of tobacco leaf, bright red fruits, elegant grandfatherly tannin, and dark forest. Structurally big, yet smooth on the palate. Enjoy now or see how it changes in 10 years."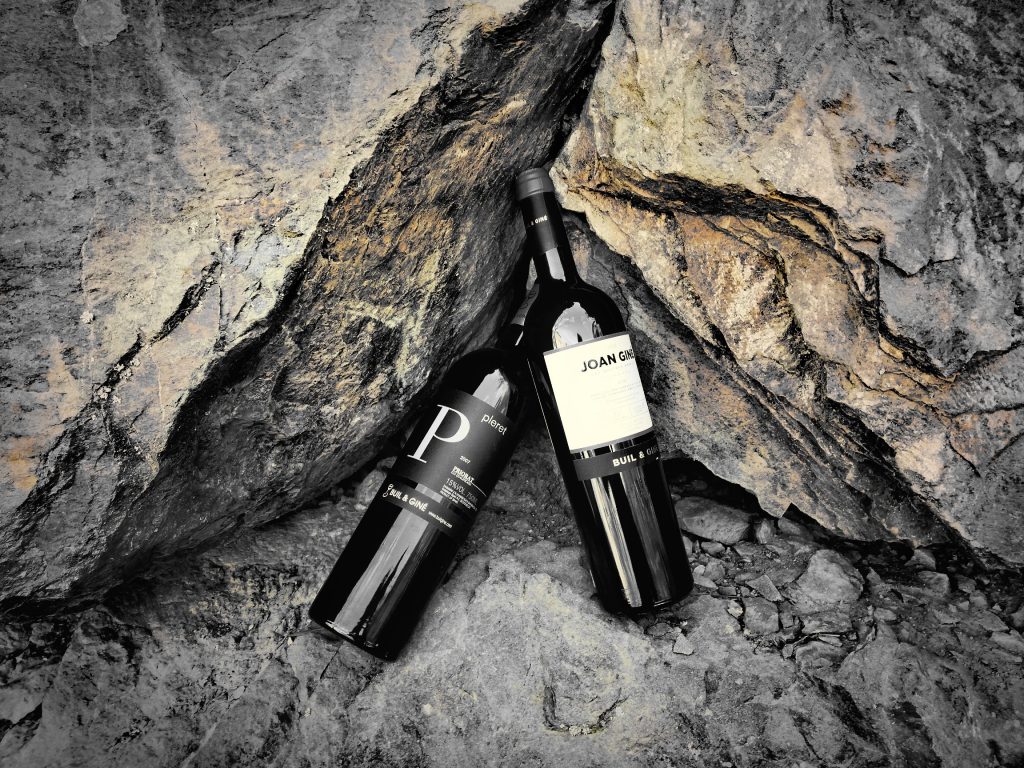 BUIL & GINÉ's Joan Giné is a classic Priorat: a blend of Grenache and Carignan and 10% of Cabernet Sauvignon. The wine is named after the owner's ancestor Joan Giné, whose understanding and knowledge on viticulture inspires BUIL & GINÉ philosophy: "Wine is made in the vineyard". "We practice a viticulture that delves into tradition and the knowledge received from our ancestors, without sacrificing innovation. By assisting the vines with care and respecting the terroir we receive in return a yield of grapes of the finest quality that enable us to produce distinctive wines rooted to their origin".
Joan Giné 2015 is also obtaining excellent mentions worldwide. As so and latest, 94 points by Wine & Spirits and 92 points by US' International Wine Report; Gold by Asia Wine Trophy, Berliner Wein Trophy and Gilbert & Gaillard; and 91 points by 202 Peñín Guide.