We are participating in a new edition of this international wine fair on March 15, 16 and 17 in Düsseldorf to present the new vintages of our DOQ Priorat wines. It will be in Hall 11 at booth 11A50.
We are back again to the most important fair in the sector. Next March 19, 20 and 21 we will be at ProWein Düsseldorf, Germany, which will be held again on the usual dates prior to the pandemic. You will find us in the Catalunya area, in hall 11 at booth 11A50, under the joint participation of Prodeca, the entity that promotes agri-food exports of the Generalitat de Catalunya. We will present our entire range of wines, mainly with DOQ Priorat, and also our wines with DO Montsant.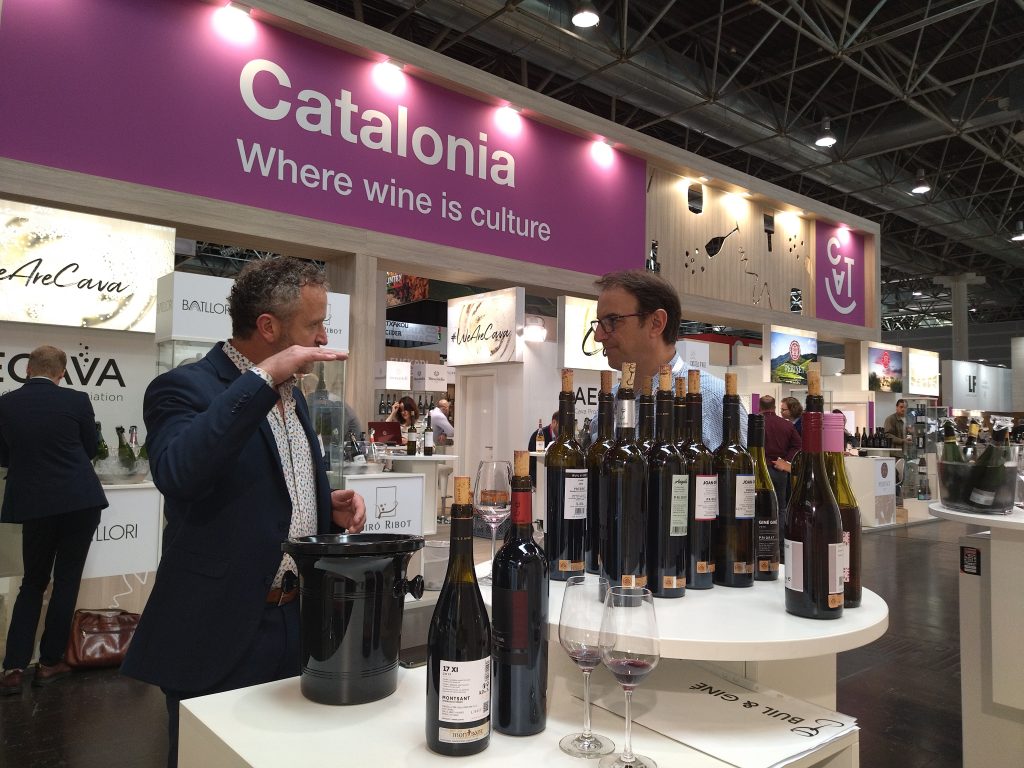 BUIL & GINÉ wines in ProWein
At ProWein we will present the entire range of BUIL & GINÉ wines with current and new vintages. From our iconic GINÉ GINÉ, the representative JOAN GINÉ white and the classic Priorat JOAN GINÉ; to our rosé GINÉ ROSAT and ANGELIA, PLERET and the sweet wines PLERET BLANC DOLÇ and PLERET NEGRE DOLÇ. Likewise, the distinguished COL·LECCIÓ DE LA FAMÍLIA, the brand's limited-edition and single-vineyard wines.
GINÉ GINÉ is our iconic wine, as it championed the brand's entry into the market in 1996. GINÉ GINÉ represents the introduction to Priorat: a wine conceived to show the essence of Priorat through its most distinctive features –local varieties, terroir and minerality– and within everyone's reach. The new vintage, GINÉ GINÉ 2020 maintains the concentration of fruit and freshness typical of this wine. With body and structure, it is sweet and fresh, the acidity is integrated, with the mineral character of Priorat wines, and a hint of aromatic herbs such as eucalyptus and spices such as pepper.
JOAN GINÉ BLANC is made from Garnacha Blanca (70%), Macabeo (20%), Viognier and Pedro Jiménez (10%) from vineyards over forty years old located in Gratallops. It is a Priorat white with a black soul. JOAN GINÉ BLANC 2017 has the rich aromatic expression that is characteristic of this wine: citrus fruits, fruity and floral notes and a background of toasted almonds in intense harmony. On the palate it is unctuous, it has volume, a broad palate and great structure. The finish in the mouth is long and fresh. A gastronomic wine with 91 points from Wine Spectator that continues to add mentions.
The new vintage of JOAN GINÉ stands out for its expression and aromatic intensity. Our Classic Priorat is made from Garnacha and Cariñena in equal parts with a touch of Cabernet Sauvignon. JOAN GINÉ 2017 is deep and full on the palate, with sweet red fruit (red berries, raspberries, cherry) and a spicy and mineral background from Priorat.
At Prowein we also present our 2014 PLERET. Made from Garnacha and Cariñena from two hundred-year-old vineyards, planted in 1905 and 1911, in Gratallops and Bellmunt del Priorat respectively, our PLERET incorporates wisdom. Complexity and depth in this chimney wine to be enjoyed little by little, "a pleret", discovering the magnetism of Priorat.
ANGELIA is elegance and differentiation. Made mainly from Cabernet Sauvignon from high altitude vineyards (600 – 700 meters), it also has Merlot, Syrah and Red Grenache. ANGELIA 2017 also champions the elegance that defines this wine and proves that great wines can be made from varieties introduced in Priorat.
There will also be the long-awaited new vintages of our sweets PLERET: Pleret Blanc 2014 and Pleret negre 2021.
The COL·LECCIÓ DE LA FAMÍLIA will receive a special presence. This collection is made up of very limited production single-vineyard wines made only in exceptional vintages. They are varietal wines, of autochthonous varieties, representative of the terroir and of our brand. This collection is also the result of the study and work promoted for years from the technical and viticulture area of ​​BUIL & GINÉ to bottle the purest expression of the Priorat varieties and terroir.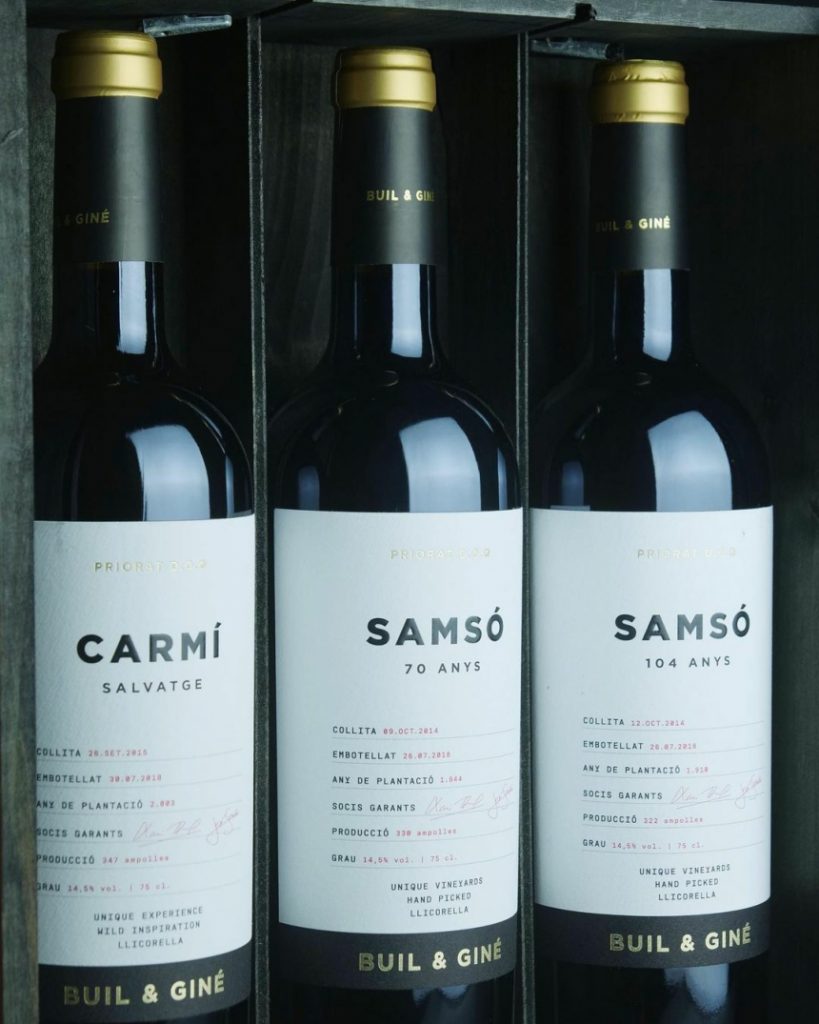 ProWein, an international showcase
This year ProWein celebrates its 27th edition and it does so in March, on the usual date, interrupted by the pandemic. The visitors belong to the sectors of catering services, hotels, restaurants, wine and liquor stores, wholesale and retail stores, import and export, internet sales, associations and specialized institutions.
Regarding the origin of the visitors, 46% are buyers from Germany. Among the remaining 54%, countries that are already importers such as Benelux (19%), Scandinavia (10%), America (12%, including South America and Canada) top the list, but new global growth markets are also increasing, such as from Eastern Europe (16%).