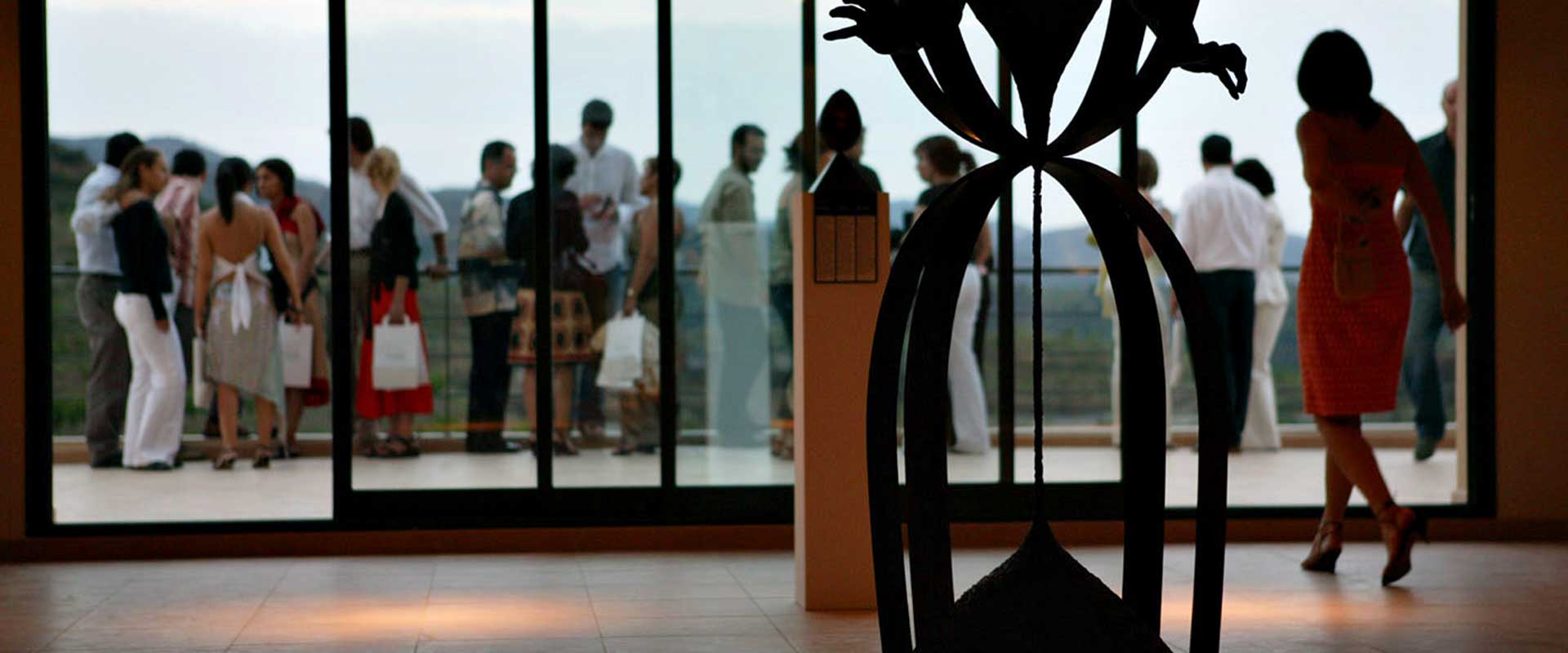 The Buil & Giné winery is perfectly integrated into the natural setting of the Priorat, between its vineyards and mountains. It offers a unique and incomparable place in the district for holding all types of events.
We have two versatile multi-purpose rooms with natural light, panoramic views and easy access which can accommodate groups of 10 to 200 persons. In addition, we have two multi-purpose terraces with spectacular views.
We have a private car park and offer all types of complementary catering services: breakfasts, lunches, dinners, coffee breaks, etc.
Our proposals make it possible to combine work and leisure, enjoyment and learning, in a natural setting that surprises everyone who comes here.
We like to work in a customised manner with each client. Ask us for a quotation and conditions for weddings, anniversaries, meetings and company activities…
We will prepare a proposal for you according to your requirements.
Celebrate your wedding in Priorat!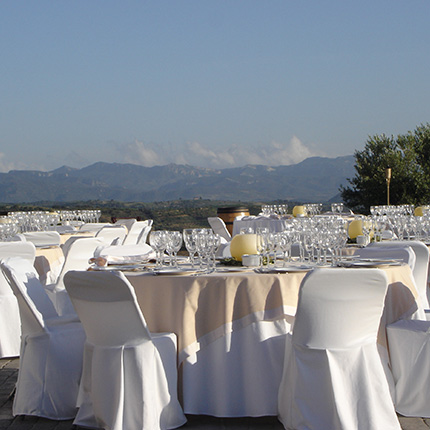 For those couples who want a special celebration in a special place, our winery offers unique possibilities in the whole region.
We work hand in hand with every couple in order to make your wedding day unforgettable and amazing. We put at your disposal the entire facilities and all the indoor and outdoor areas. We focus our efforts on shaping the form of the dreamed event… Aperitifs in the barrel room, live music bounded by torches, the best wines in the world embraced by the impressive scenery of Priorat!
Ask for your personalized proposal. In Buil & Giné we will make your idea a reality.