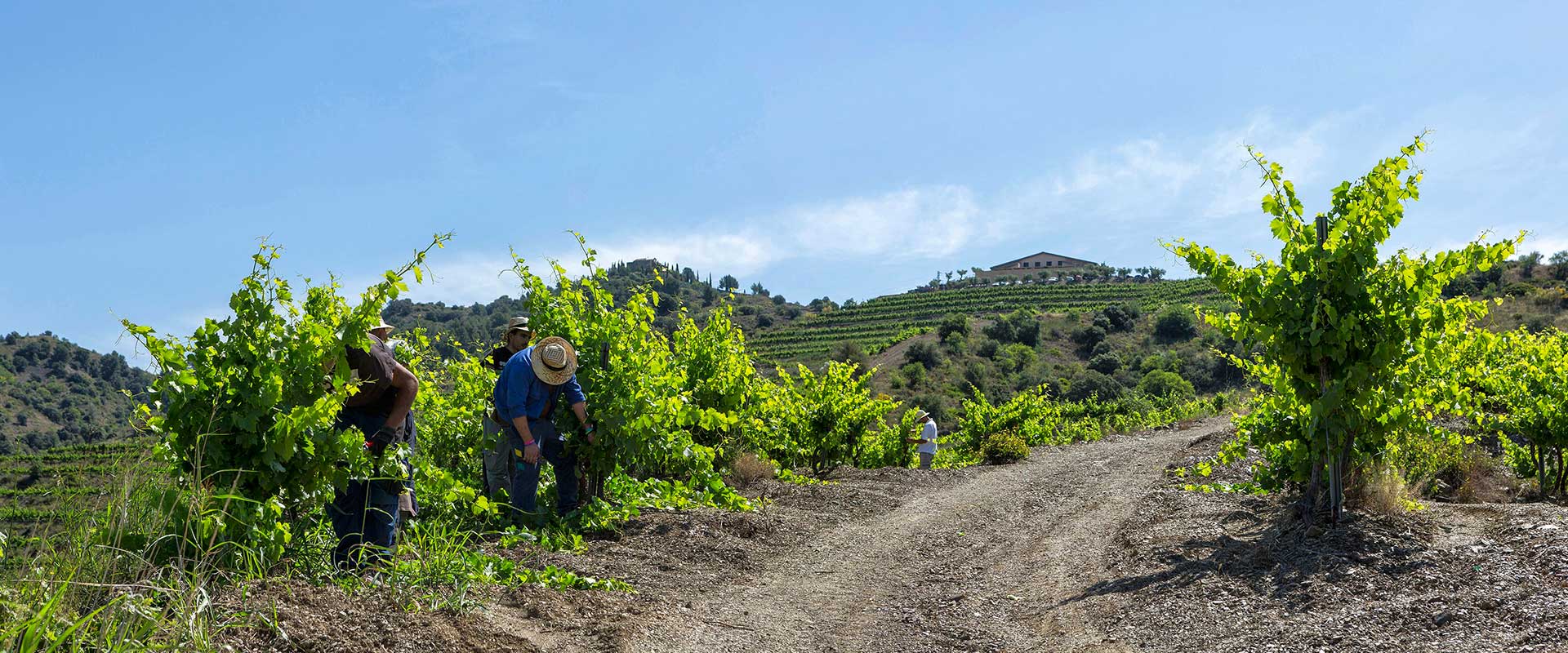 Harvest
Spend a day in the Priorat, among vineyards, good wines and fine food.
WELCOME BREAKFAST
to build up energy for the working day in the vineyards.
HARVEST
The group moves to a vineyard next to the winery. Once there, they will be provided with all necessary to harvest: gloves, scissors and boxes. Guided by a specialist of Buil&Giné, the participants will harvest following the traditional methods of the zone.
Once harvested enough quantity of grapes, we move them to the cellar, where we will select by hand the optimal berries, do the destemming and the crushing of the grapes following the traditional mode, the one used by our grandparents to obtain wine. The more adventurous can try the juice obtained immediately!
GUIDED VISIT TO THE WINERY
finishing with a glass of our Giné Rosé wine.
Price:: Breakfast + Harvest + Guided visit: €75/person (including VAT)
Approximate duration: 4 hours
Minimum 15 persons, this activity is also designed for children. Ask us about price and conditions.